Conquering the Enemies Blocking Progress in Your Business/Organization  
Polishing Leaders into Diamonds
Business School is great for running a business/organization, but does not give you the necessary people skills to negotiate, manage conflicts, sell, and present.
The smarter you/your company/organization is…the more likely you are to have unique limitations (Enemies) You have grown to a level of success and ability and you are now confronted by the roadblocks, (Enemies) that will stop your growth. What you know is often the greatest Enemy to what you need to know /learn.
In Stephanie's 33 years of experience in companies/organizations she has found that:
"Your relationship with your customers is what will ultimately make or break your business/organization; much more than your brand, your technical skills, or your product pizzazz." 

Stephanie Shipper
Stephanie offers 'genius' skill sets that take you and your peak performers past the personal limitations (your Enemies to Progress,) in sales, negotiations, conflict resolution and presentation skills.
My programs were created to Polish your Leaders into Diamonds and restore the Invincible to your People's Performance and Progress.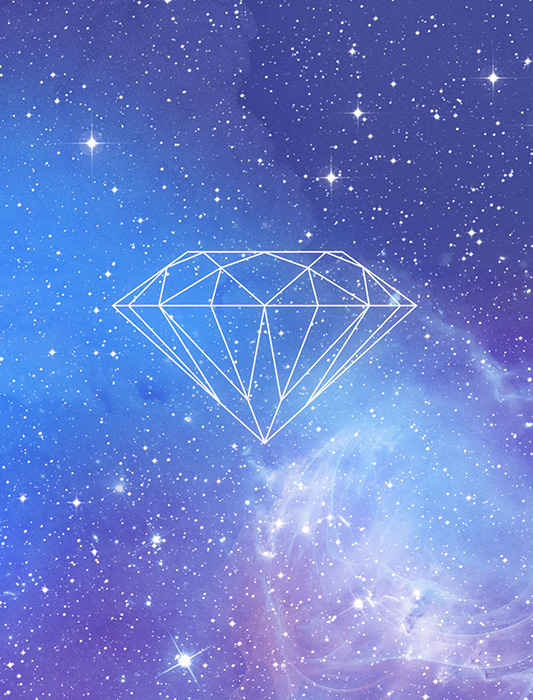 The word diamond stems from the Greek word 'adamas'…meaning 'invincible/ unconquerable.' All diamonds possess imperfections, some seen, some unseen without magnification. Diamonds are carbon atoms formed under tremendous stress. All diamonds can fracture under particular stress factors never achieving their full brilliance or value.
Through genius strategies from Neurolinguistic Programming, NLP Stephanie offers a set of trainings and continued coaching to tease out the Enemies to Invincible Performance…growing your company/organization past the stress factors to brilliant performance.
The methodology is based on her 33 years of experience in the art and science of Neurolinguistic Programming, NLP. NLP is a study of strategies of genius communicators and is required training for 70% of Fortune 500 Executives. The training is supplemented by Brain Training to grow attention, memory. and precision from the combined expertise of Edu-Kinesiology/Brain Gym.
"Stephanie Shipper is a rare speaker and presenter. Without any hype she connects with her audience at the deepest levels. Our people were locked in to her message and were transfixed. Stephanie had us leaning in and asking for more as we experienced her message viscerally, intellectually, and emotionally. Stephanie doesn't present information, she confronts you with truth, insight, wisdom and your own humanity. She is a five star human."

Bill Mills, CEO Executive Group mnexecutivegroup.com
Ideal Business/Organization Client/Company:
Upwardly mobile, rising companies/organizations in a growth cycle (and/or peak performer for a company,) requiring skills in:
Subconscious rapport skills for quick connections and ability to manage differences of culture, gender, and language
Competency-based Hiring skills
Brain-based profiling for negotiation/ selling/customer relations
In-depth ability to give exciting presentations that stir interest/buy-in
Coaching for peak performers with inconsistent performance or perceived concerns that undermine their next phase of development.
Here's what is Possible and How I Solve it:
Taking your company/organization to the next level of growth potential through Genius Skills in:
Hiring/Negotiations
Maximizing the Fit with Customers/Colleagues
Creating Peak Performance
Conflict Resolution/Accountability
Expert Mentoring in Presentation Skills
Turnaround Coaching for the Enemies Stopping Performance/Progress

Corporate and Business Presentations:
Corporate
Vistage and TEC Canada (a CEO only organization),  over 400 presentations in the 4.5 to 5 range; Winner of the Vistage Speaker 200 Award; Winner of the Vistage Speaker Above and Beyond Award
Second City Comedy Club, Chicago, IL. The feeder source for "Saturday Nite Live"
Reno Diagnostic Center, RDC, Reno, NV
Quintiles, Inc., Research Triangle Park, NC
Viking Sewing Machines, Cleveland, OH
Excell Partnerships, Sandy Hill, CT
Graedon Enterprises,  "The People's Pharmacy," authors of 5 NYTimes Best Sellers
Durham, NC
Dean Witter Reynolds, Inc, Memphis, TN
North Carolina Board of Realtors, Raleigh, NC
Legal
NC Bar Association, distinguished as the only non-attorney ever to have trained for the Bar Association
Mecklenberg County Bar Association, Charlotte, NC
Wake County Bar Association, Cary, NC
Mediation, Inc., Chapel Hill, NC
Governmental Agencies / Non-Profit
US Army Peacekeeping Forces,  PSYOP Division, Fort Bragg, NC
Live on New York , NYC, NY. The State of NY Organ Donor Association
Alliance Safety Council, Baton Rouge, LA. Winner of Baton Rouge's Employer of the Year Award, 2014, 2015
American Women Emergency Physicians (AWEP), Houston, TX
Environmental Protection Agency (EPA), Research Triangle Park, NC
National Institutes of Health (NIH), Bethesda, MD
National Institute of Environmental Health Sciences (NIEHS), RTP, NC
Wake County Personnel Department, Raleigh, NC
North Carolina Association of Personnel Consultants, Southern Pines, NC
North Carolina Medical Society, Raleigh, NC
North Carolina Physicians Health Program (NCPHP), Raleigh, NC
NC Minority Business /Enterprise Coordinator's Network, Wilmington, NC
English Board of Churches, United Kingdom
University
Clemson University College of Commerce and Industry, Clemson, SC
Center for Environmental Research, Tulane University, New Orleans, LA
Duke University, Live for Life Program, Durham, NC
Business Resume
You can also view or download my full Business Resume.